The Mix LRGB & Hue tool assumes that the components have already been aligned as shown by the Align DSLR, one shot color CCD, and CCD Color Component example.



Step 1 - Open the Component Images and also the Color | Mix LRGB and Hue Tool


Open the NII, Ha, and OIII components and the Color | Mix LRGB and Hue tool. This example use Mix LRGB and Hue to mix the narrow band components before a stretch of the component data is performed. The Mixing H-alpha and Color from a DSLR or OSC CCD example applies the initial stretch before the data is mixed into a color image.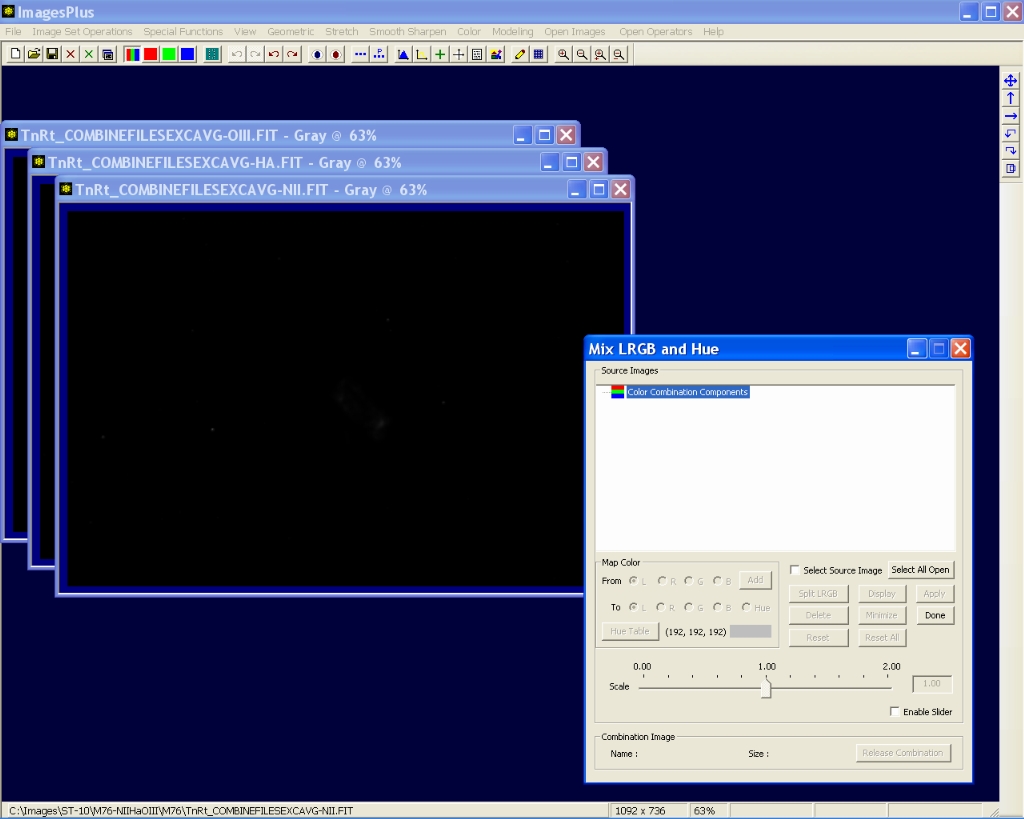 Step 2 - Select Source Color Components


Press the Select All Open button to select all of the open images. You could also check the Select Source Image Box and left-click on the image area of the source image to select a single image. The small light gray image in the tree to the left of each source image indicates that the source image is a monochrome luminance image.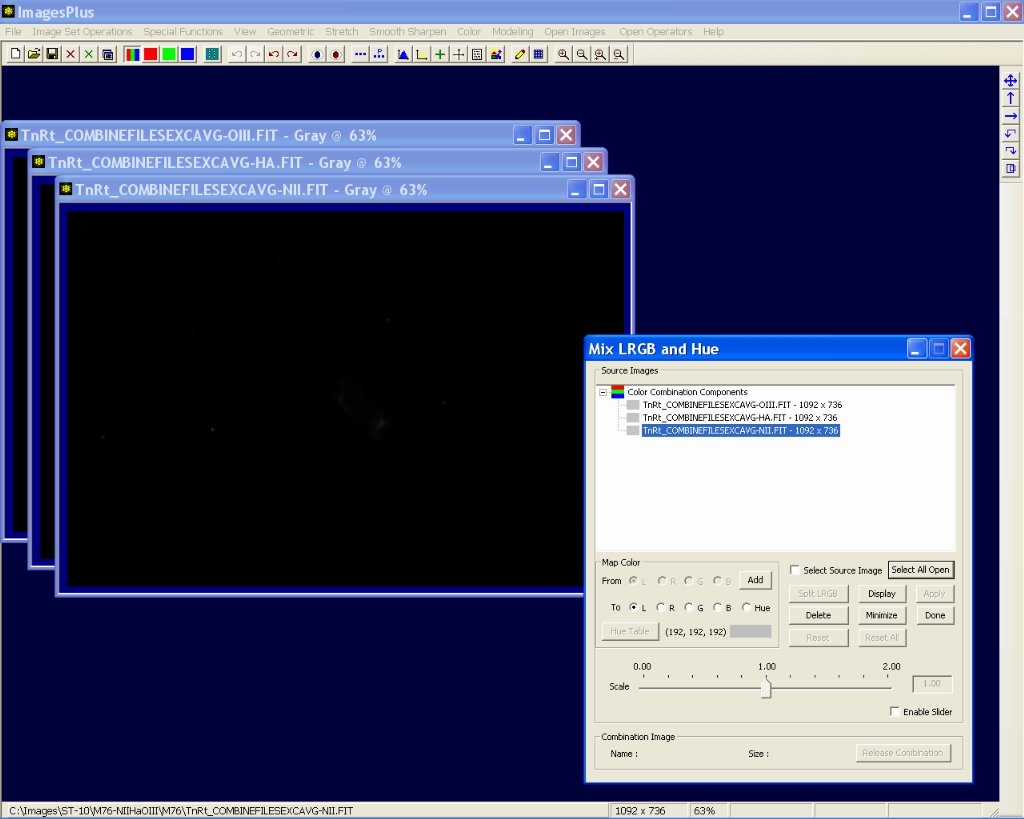 Step 3 - Map (NII, Ha, OIII) to (R, G, B) in the Combination Image


Left-click on the OIII source image in the tree then from the Map Color control group select to B. Press the Add button to and the color map. Now add H-alpha to green and NII to red. By defualt the scale factor of each color map is set to 1.0x.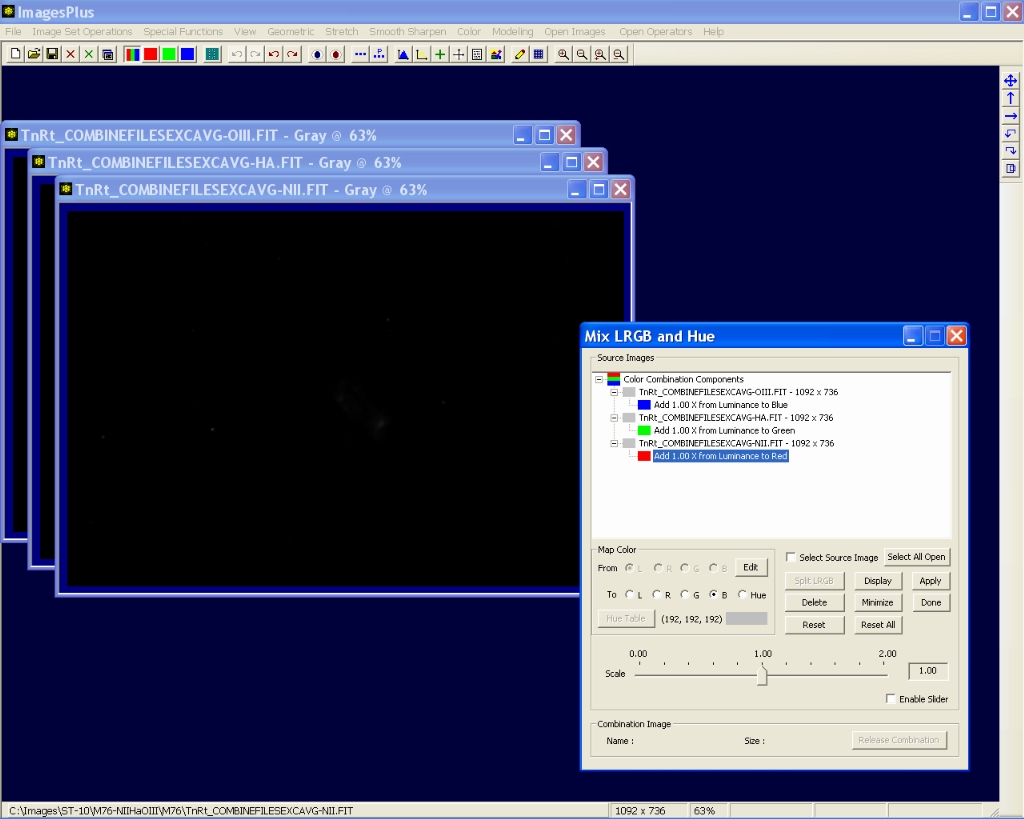 Step 4 - Build the Color Combination Image


Press the Apply to build the color combination image. The Minimize button was used to minimize all of the narrow band component images.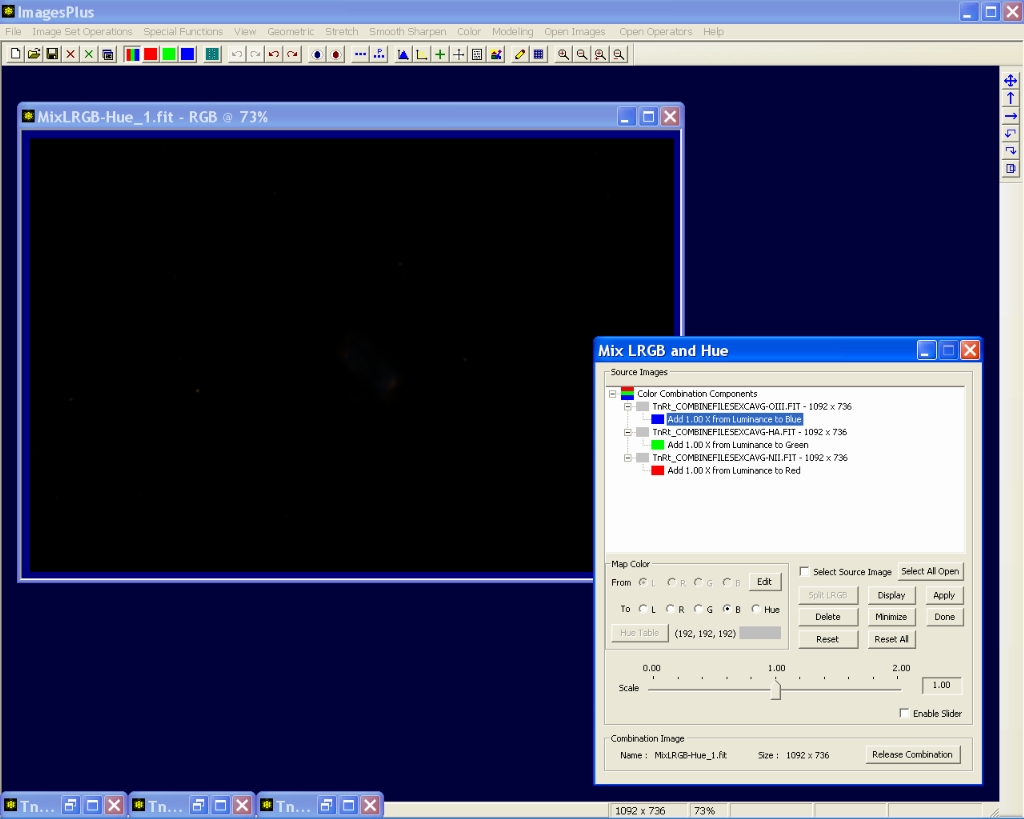 Step 5 - Test the Color Combination Image


Press the Release Combination button to release the color combination image from Mix LRGB and Hue. Apply digital development or other stretch to test the color combination. Edit the Mix LRGB and Hue color component tree and test as necessary.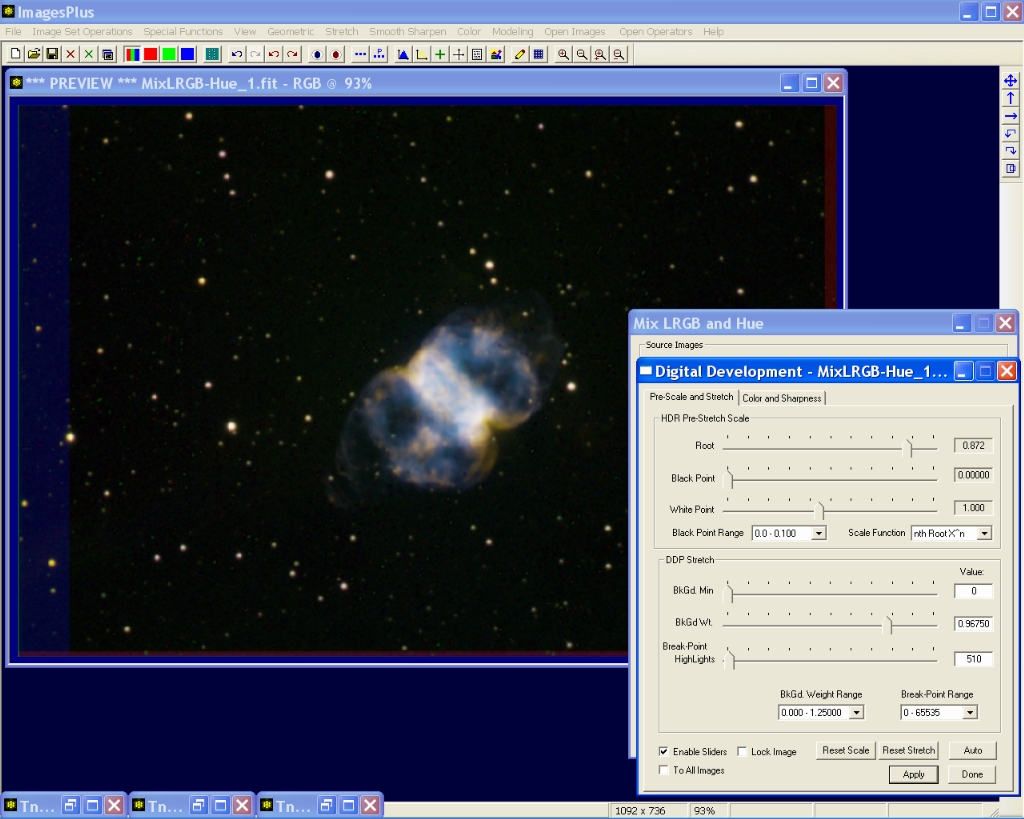 Finial Processed Image of M76


M76 3nm Narrow Band - (R,G,B) = (NII, Ha, OIII)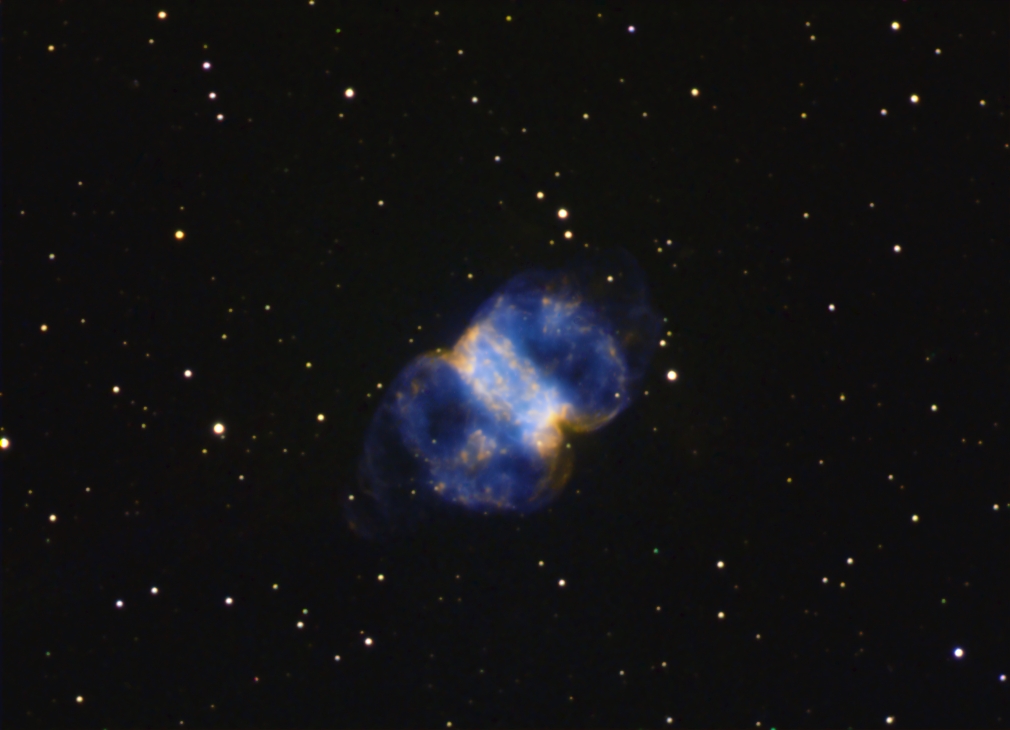 Copyright &copy 2011 MLUnsold Digital Imaging. All Rights Reserved.